Paolo Magaan is an investor and businessman from the CT/NY area.
Hi, I'm Paolo Magaan.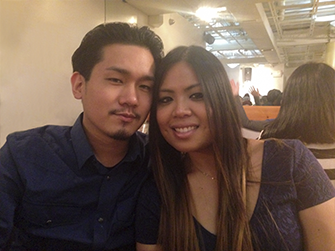 I am 31 years old, married to my wife, Christina, and father to Calvin, our first son who was born this year. We live in Connecticut, but I was born and raised in New York City. My personality type is INTJ.
My career goal is to attain financial freedom by acquiring and developing income-generating assets. I am a value-growth investor, but began my journey as an active equities trader 8 years ago using technical analysis. I focus primarily on U.S. companies trading under $2 billion market cap. This website was created to share my thoughts on stocks, business, money, and investing, and to network with others traversing the same capitalist path.
You can reach me via email through the contact page or on Twitter @PaoloMagaan.
---
Pictures Through The Years (Birth to Present)